In meinen Kursen zur Geburtsvorbereitung und Rückbildungsgymnastik sind derzeit Plätze frei!
Alle Geburtsvorbereitungskurse werden momentan nur online durchgeführt.
Places available in my courses for birth preparation and postnatal gymnastics !
At the moment all birth preparation courses will be online, due to the covid situation.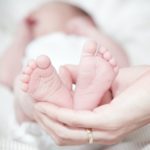 23.10. – 24.10.2021   9:30-16:30 Uhr
04.12. – 05.12.2021   9:30-16.30 Uhr
08.01. – 09.01.2022   9:30-16:30 Uhr
26.03. – 27.03.2022   9:30-16:30 Uhr
English Birth Preparation
Weekend birth preparation:
06.11.-07.11.2021 9:30-16:30 o´clock
05.02.-06.02.2022 9:30-16:30 o´clock
23.04.-24.04.2022 9:30-16:30 o´clock
During the week birth preparation:
18.30 – 22:00 o`clock
Summer 2022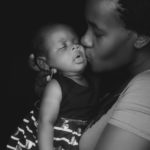 Die Rückbildungsgymnastik findet derzeit ausschließlich online statt.

MITTWOCHS von 12.30-13.45 Uhr
Um an der Rückbildungsgymnastik teilnehmen zu können brauchst du
Jitsi Meet.
Bitte lad dir die App herunter
WICHTIG:
Du schickst mir 30 Minuten vor dem Kurs eine E-Mail an:
info@hebamme-viktoria.de
Ich schicke dir die Zugangsdaten mit denen du dich dann einloggen kannst.
The postnatal gymnastics is currently only offered online – it always takes place

WEDNESDAY 12.30-13.45 pm.
Please download the app
JITSI MEET
for the online course on your smartphone, iPad etc. and
send me an e-mail
30 minutes before the beginning of the rehabilitation gymnastics to ask for the name of the course.
I will then send you the access data with which you can log in to
JITSI MEETING!